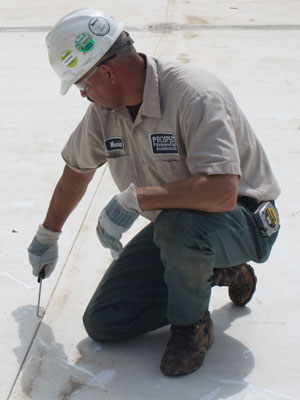 At Prospect Waterproofing Company, our success comes from the hard work and dedication of our skilled and motivated colleagues. 
From laborer to the company president, employees at every level of our organization make Prospect Waterproofing Company an award-winning leader in the construction industry and keep us moving forward
in good and bad economies.
More than a job: Prospect offers career paths
We are proud to be the career company for many valued, long-time employees. Many employees began as laborers and rose to the challenge of management positions.
Ready to become a part of our success?
Contact Gaston Peri, Human Resources, for current job openings and employment opportunities:
Prospect Waterproofing Company
Human Resources Department
Gaston Peri
118 Acacia Lane
Sterling, VA 20166
703-450-2355 then press 4 or say 'Hiring'
800-206-1611
703-450-2397 Fax
gperi@pwcompany.com